Tuesday, October 16, 2012
Albuquerque, NM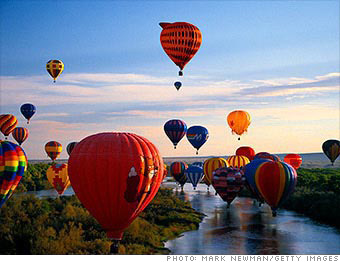 Best if you're looking for: Big city
Median home price: $174,000
Top state income tax: 4.9%
There is much to be said for a place where you can ski in the morning and golf in the afternoon; drink Italian-style espresso at breakfast and eat homemade sopapillas for lunch; see ancient petroglyphs one day and gallery hop the next.
With the Rio Grande river near downtown and the Sandia Mountains to the east, Albuquerque is as diverse in its landscape as it is in culture. Downtown revitalization projects have added considerably to the appeal.
One caveat: Crime is on the high side, though locals say it's easy to avoid the problem areas.