Friday, September 27, 2019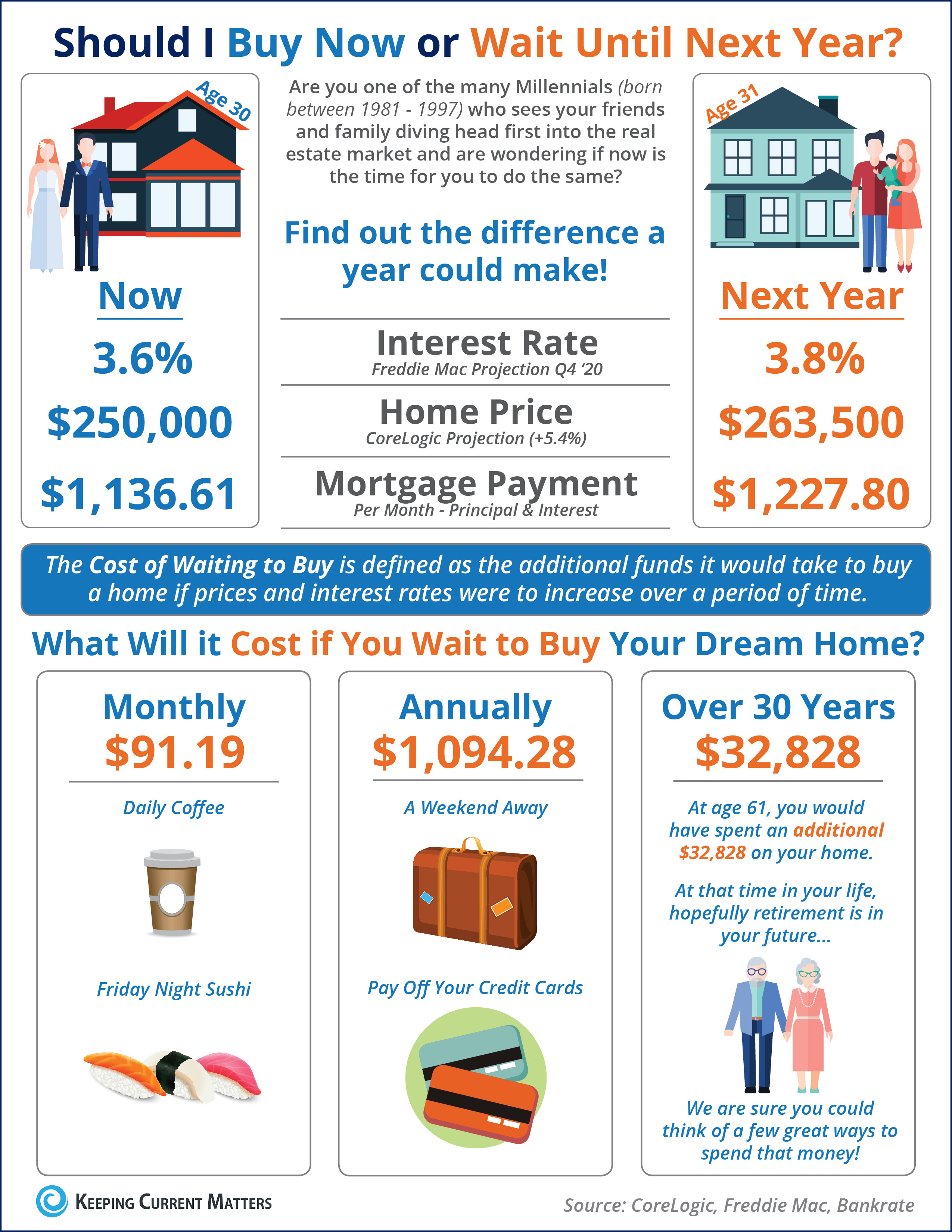 Some Highlights:
The "cost of waiting to buy" is defined as the additional funds necessary to buy a home if prices and interest rates were to increase over a period of time.

Freddie Mac forecasts interest rates will rise to 3.8% by Q4 2020.

CoreLogic predicts home prices will appreciate by 5.4% over the next 12 months.

If you're ready and willing to buy your dream home, now is a great time to buy.
Meet with a realtor like Pete Veres, CRS – Certified Residential Specialist & ABR – Accredited Buyers and Seller Representative who can help you navigate thru the process and get the job done for you. He can provide you with a Free Market analysis when you are ready. Pete Veres has had over 25 years of Sales & Marketing experience, excellent negotiating skills and a superb track record.
You can contact him by calling or texting him at 505-362-2005 or by emailing him at [email protected]
He has a great website full of the latest information at www.NMElite.com
Here are also some Free Sellers resources. VIP-Seller-Resources