Lowest Housing Inventory in Over 30 Years
Wednesday, August 09, 2017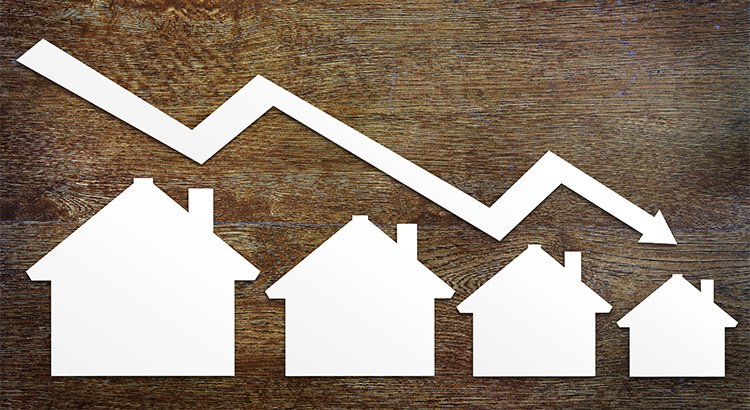 It is summer time and buyers are out in full force. Normally, homeowners would take advantage and list their homes for sale and look for a new home that would better suite their needs, but not this year.
Inventory is at its lowest in over 30 years. According to Frank Nothaft, Chief Economist for CoreLogic, "The growth in sales is slowing down because of lack of inventory and not because of affordability. As of Q2 2017, the unsold inventory as a share of all households is 1.9 percent, which is the lowest Q2 reading in over 30 years."
With the low inventory, prices have continually increased over the years. According to CoreLogic's President & CEO, Frank Martell, until the housing supply challenge has been resolved, affordability will likely become a much bigger challenge in the years ahead. Low mortgage rates help keep homes affordable on a monthly payment perspective.
For the 25th consecutive month, inventory has been low and is at a 4.3-month supply based on a report from the National Association of Realtors. Locally in Albuquerque we our inventory is -18% from last year this time with our inventory being at a 3.2 month supply. To track your local homes sales in your neighbour go to: www.ABQMarketinfo.com
Luxury and Premium homes are taking a blow from the current situation and are staying longer in the market which suggests a buyer's market. This also holds true in Albuquerque with homes in the $500,000+ range. While starter and trade-up homes are staying within the median US figures and in some areas of Albuquerque selling very fast with multiple offers taking place.
Now is the time to sell. Inventory is low and buyers are ready to buy. Buyers are competing for available homes and this could be what you've been waiting for.
Meet with a realtor like Pete Veres, CRS – Certified Residential Specialist, SRS – Senior Real Estate Specialist who can help you get your home sold. He can provide you with a Free Market analysis when you are ready. Pete Veres has had over 25 years of Sales & Marketing experience and excellent negotiating skills.
You can contact him by calling 505-362-2005 or by emailing him at Pete@nmelite.com.
Here are also some Free Sellers resources. VIP-Seller-Resources