Prepare Clients for Lower-Than-Expected Appraisals
Tuesday, August 02, 2016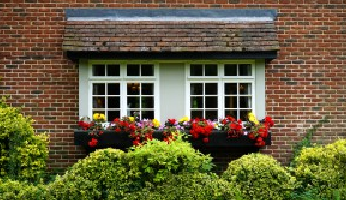 Sellers may be slightly disappointed in the appraised value of their homes, unless they live out west, so agents should prepare sellers for possible disappointment.
Appraisals on average are coming back nearly 2 percent lower than what homeowners expected, according to Quicken Loans National Home Price Perception Index. Western cities bucked this overall trend though, appraising significantly higher than homeowners thought they would. The highest difference between perception and reality was in Denver, where appraisals came back more than 3 percent higher than homeowners expected. San Francisco, Portland, Los Angeles, San Diego and Seattle all appraised out better-than-expected. Pete Veres local CRS Specialist states "We have seen two deals this year appraise under the sales price, the key is not to over price and place close attention to the comps.
On the opposite end of the spectrum, homes in Detroit, Philadelphia and Baltimore all appraised more than 3 percent lower than what homeowners expected.
"Perception is everything. It can make or break a home sale or mortgage refinance," says Quicken Loans chief economist Bob Walters. "That's why it's so important for homeowners to realize how they perceive their home's value could vary widely from how an appraiser views it. If the estimate is lower by just a few percentage points, the buyer could need to bring as much as another several thousand dollars to the table to avoid having to restructure the loan."
It's not all bad news for homeowners and agents who find themselves outside the hot West. Nationally, appraised values are still growing, according to the Quicken Loans Home Value Index (which is based on appraisals, not sale prices). Home values rose more than .8 percent since spring, but have grown a healthy 4 percent year over year—though again there are regional discrepancies. The West saw more than 6 percent growth, while the Northeast had just 2 percent.
"Demand for housing coupled with a lack of choice for buyers pushed home values up yet again," Quicken Loans chief economist Bob Walters says. "This is a narrative we have heard for quite some time. Many owners aren't moving on from their current homes, which is holding back available inventory for both first-time and move-up buyers. With values on the rise, this could prove to be an ideal time to sell – especially in the hot markets where owners could get more than they expected."