Start Saving for a Down Payment Using Your Tax Refund
Tuesday, March 06, 2018
This year's estimated average refund is at $2,840, according to the Internal Revenue Service (IRS). It's a little bit less than last year's average at $2,895.
You're probably thinking of what you're going to spend it on right now but if you're planning on buying a home this year, it can actually get you started on saving for a down payment.
Here's a map showing the tax refunds received last year by state. (The refunds received for the 2017 tax year should continue to reflect these numbers as the new tax code will go into effect for 2018 tax filings.)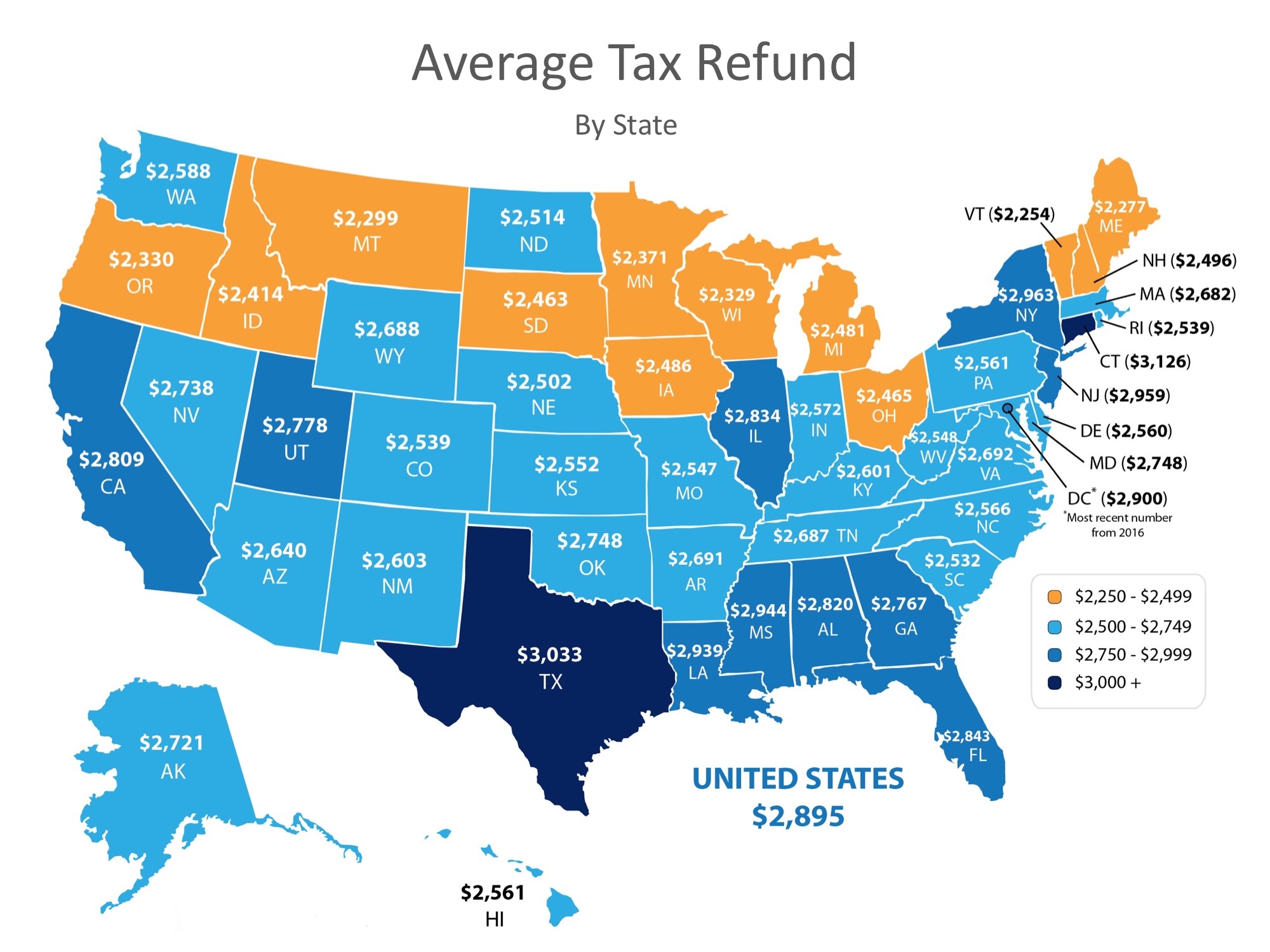 Do you need to make a 20% down payment to qualify for a mortgage? Many first time buyers think so. There are other options. Did you know that there are programs that allow you to just make a 3% down payment? These programs are from the Federal Housing Authority, Freddie Mac, and Fannie Mae. If you're a veteran, the Veterans Affairs Loans can allow you to purchase a home for 0%!
Let's say you started saving up for a down payment using your tax refund check. Would you be close to the 3% down payment?
The map below shows what percentage of a 3% down payment is covered by the average tax refund by taking into account the median price of homes sold by state.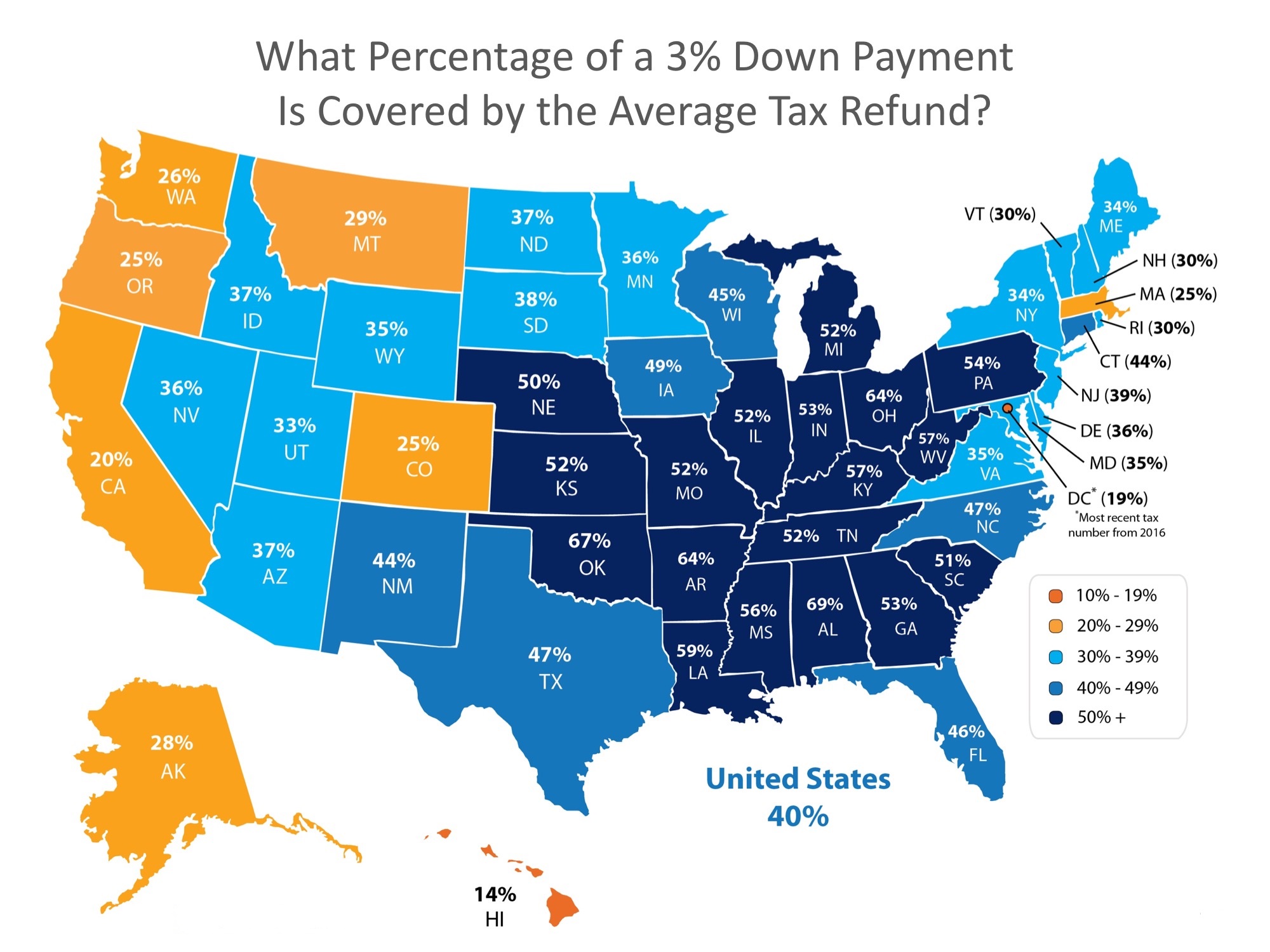 As you can see, you're not that far from owning your own home. New Mexico is almost at 50%. Now is the time to get the ball rolling and start saving up. That piece of paper in your hand can soon turn into the keys of your new home.
Meet with a realtor like Pete Veres, CRS – Certified Residential Specialist & ABR – Accredited Buyers Representative who can help you navigate thru the process and get the job done for you. Pete Veres has had over 25 years of Sales & Marketing experience, excellent negotiating skills and a superb track record. He can also help you to get a loan pre-approval at no cost.
You can contact him by calling or texting him at 505-362-2005 or by emailing him at Pete@nmelite.com
He has a great website full of the latest information at www.NMElite.com