Why Real Estate Is the Top Pick of Americans for Long Term Investment
Friday, May 12, 2017
Gallup conducts a survey every year which asks Americans which long term investment they prefer. The choices are real estate, savings accounts, bonds, gold or stocks/mutual funds.
The number one choice for long term investment based on the survey is real estate at 34% and it's been the top answer for 4 straight years. It is followed by stocks at 26%. Pete Veres, local Real Estate Investment Specialist states " Real Estate continues to be one of the best long term investments. Look at guys like Trump and Buffet"
Here's the full report: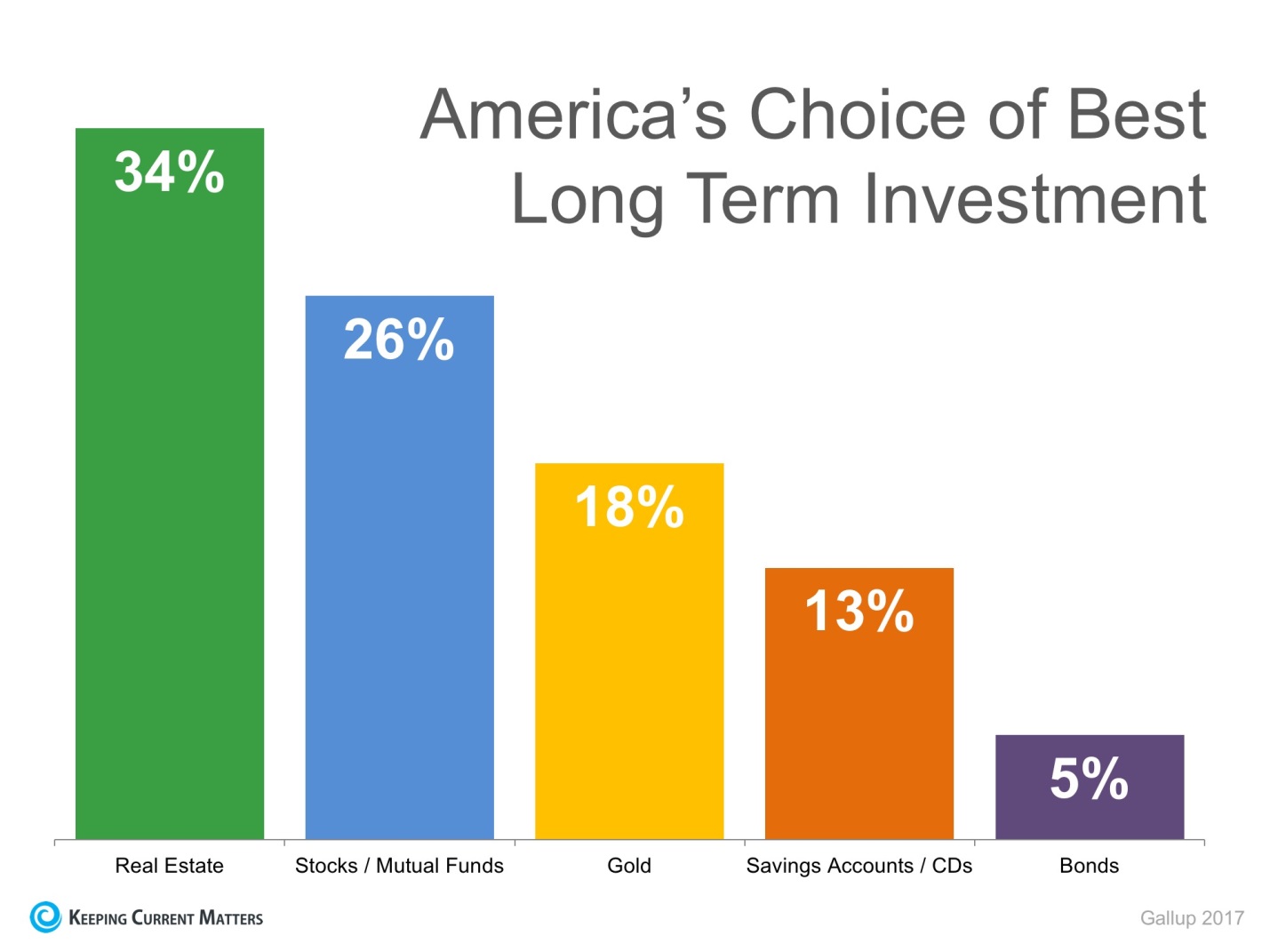 The study aims to show the contrast of the sentiment over the last 4 years as compared to the 2011-2012 survey, which shows gold taking the top spot. This was the time of the recovery from the recession.
With the recovery of the real estate market, people have grown confident and have seen the potential of a long term investment in real estate.
The only problem is that most people don't understand how to properly invest in real estate and set it up in a way that others pay for your investment. Contact a specialist like Pete Veres with RE/MAX so he can explain how real estate investing works.
Pete Veres, CRS – Elite Asset Mgt. Team RE/MAX Elite 505-362-2005 email: pete@nmelite.com